Enjoy the Comfort of WaterWheels™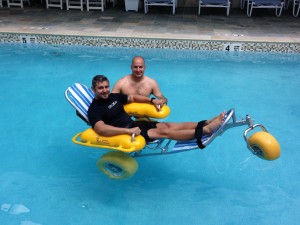 Floating Beach Wheelchairs Australia provides WaterWheels™ the floating wheelchair that allows the user to be partially submerged in water thus allowing the sensation of floating whilst the design allows for maximum stability with the assistance of a handler. The chair provides users with maximum comfort so they can relax, recline and enjoy the great outdoors.
Comfortably move from place to place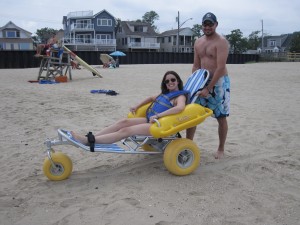 WaterWheels™ is a three wheeled buggy that is designed so the user remains in a reclined position in an ergonomic chair which has three lockable positions, one to transition the user to the chair and two positions to recline the chair. These are adjusted by pulling a chain on the back for normal use whilst moving across the beach or ground surface and then to floating in water.
Conveniently Store and Transport Your Waterwheels™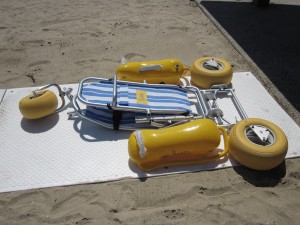 WaterWheels™ comprises six different parts: the frame, two armrests and three large wheels, and is easily assembled and disassembled in a few minutes without any tools. The chair folds to allow convenient vehicle transit and storage.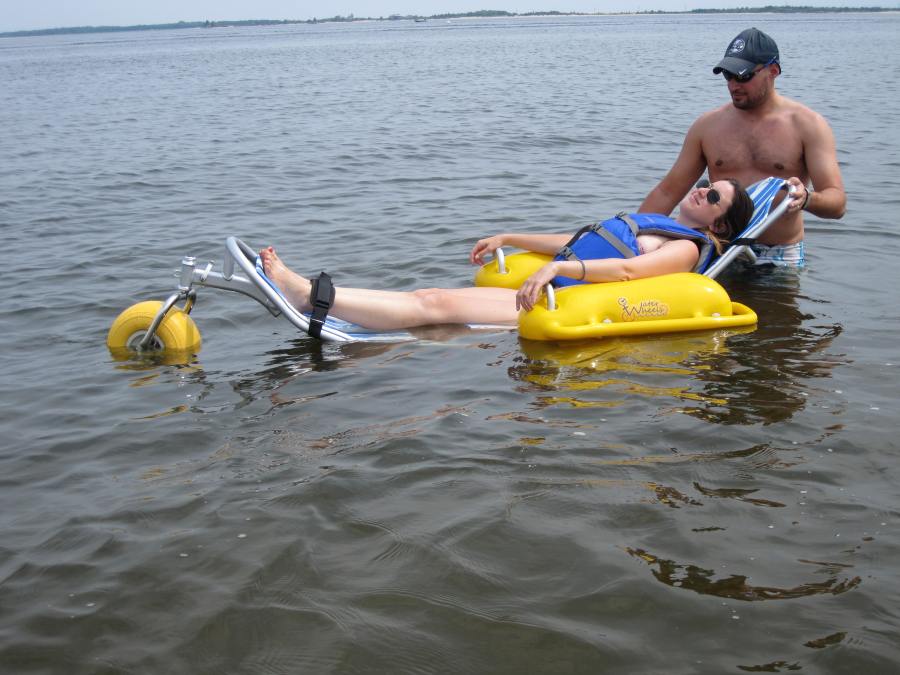 Assembly Instructions Video