Super strong plastic plate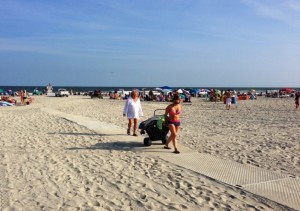 DuraDeck2 is a unique molded plastic mat that is durable, lightweight, and extremely strong. Sections are engineered to provide ground protection and access over soft surfaces and will provide a firm support base and traction for numerous activities.
DuraDeck mats are manufactured to the highest standard – using super-strong, high-density polyethylene plastic (HDPE). DuraDeck mats are chemical and weather resistant and contain a UV additive to prevent damage and deterioration from exposure to the sun.

Each DuraDeck panel has a unique integrated tread pattern molded onto sides, providing traction and stability for nearly any type of equipment, cranes, vehicles, and pedestrians.
DD2 is suitable for applications where wheelchairs and pedestrians can be found, yet where a rugged tread design is or may at one point be desired. Each DD2 consists of a wheelchair / pedestrian friendly, non-slip tread design on one side and our standard rugged traction on the other.

DD2 is manufactured in white for the beach application preventing overheating of the mat but can also be offered in blue color for larger orders.Sections are reversible and can be used with either side face up. When facing up, the pedestrian friendly surface still offers traction for vehicles and equipment, while the rugged down facing side provides additional mat traction to the ground, preventing mat slippage or "spin out".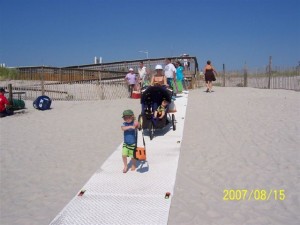 Portability & Installation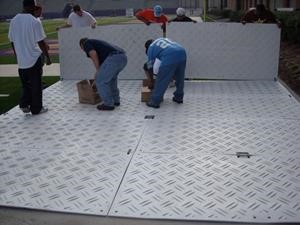 DuraDeck sections can be carried by 1-2 persons and positioned easily as required on job site. No tools are required for installation or removal.

A standard DD2 mat weights 40kgs and is 1.2m x 2.4m long. Sections are 1.25cm thick at the core. DD2 contains 4 connections holes, one at each corner, and 4 additional connection holes (2 each at the center of the 2.4m side). These allow panels to be connected in either direction and to be rotated at 90 degree angles as required.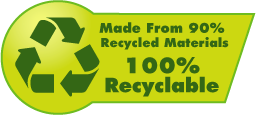 DD2 is manufactured using primarily recycled plastic material and as such do its part in helping the environment. DuraDeck mats qualify for preference under Federal, State, and Local Government purchasing guidelines – offering preference to products with recycled content – as their recycled content exceeds 90%.